Battler Original in stylish presenters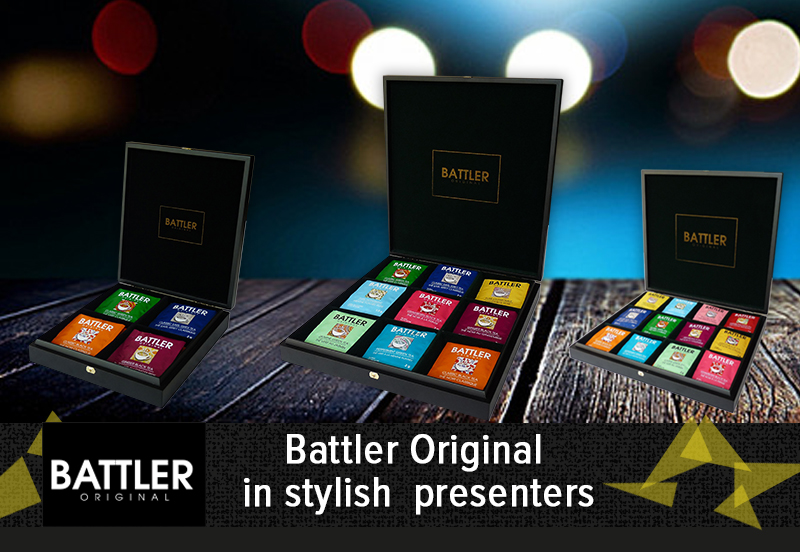 Our newly introduced Battler Original Teas now come in stylish presenters.
These supreme quality, Single Origin, black and green teas with added flavours of fruit and spices, are meticulously crafted by our tea tasters, by sifting through a wide array of samples.
14 different types to choose from -Pure Peppermint, Peach Black Tea, Jasmine Green Tea, Pure Chamomile, Classic Green Tea, Peppermint Green Tea, Classic Black Tea, Strawberry Black Tea, Mint Black Tea, English Breakfast Tea, Classic Earl Grey Tea, Ginger Black Tea, Lemon Black Tea and Mint Black Tea. You choose what goes into the 4 variety, 8 variety or 12 variety presenter.
---